"The women who are our past have bequeathed to us a strong heritage: the courage to respond in the most difficult situations, the humility to let God be with people through us, the fidelity to God and to one another from which we derive our strength."
(Constitution of the Sisters of Saint Joseph)
Since their arrival in Boston in 1873, the Sisters of St. Joseph, a Roman Catholic women's religious order,  have sponsored their own ministries as an important means of furthering their mission of unity and reconciliation.
To ensure that its mission and charism perdure in the Church and world, the Congregation of the Sisters of Saint Joseph of Boston entrusted oversight of its sponsored ministries to the Corporation for Sponsored Ministries of the Sisters of Saint Joseph of Boston (the Corporation). Through the oversight of the Corporation, the Congregation has specific and significant influence over the mission, mission effectiveness and quality of ministry in each of the sponsored ministries.
Sponsored Ministries
The Sisters of Saint Joseph currently sponsor: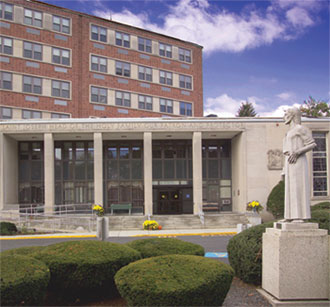 Bethany Health Care Center
Founded 1916, Framingham, MA
Bethany Health Care Center became a non-profit Catholic health care facility in 1991 and serves both the Sisters of Saint Joseph and lay people. Its mission is to provide total care in an atmosphere in which the dignity and health of each resident/patient is the primary value. Bethany staff members are attentive to the physical, emotional, spiritual, and social needs of each resident and patient and are dedicated to the relief of suffering, maintenance and restoration of health, and promotion of wellness. It is comprised of a 101-bed long-term care facility, a 68-bed Level IV residence and a licensed clinic. BHCC provides skilled nursing services, services for Alzheimer's patients, short-term rehabilitation and other services.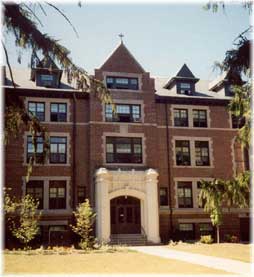 Bethany Hill Place
Founded 1994, Framingham, MA
Bethany Hill Place, a living and learning community provides 42 residential units for low-income persons who can benefit from a supportive environment that enables them to live independently and to receive the educational and programmatic services that enable their ongoing personal and social development. Residents include persons who are HIV positive, those in recovery, single mothers, those with disabilities and reunited families. The mission of BHP is to empower residents to progress toward their goals in a safe and supportive community and environment.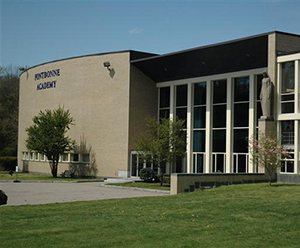 Fontbonne Academy
Founded 1954, Milton, MA
Fontbonne Academy is a Catholic, college preparatory high school for young women sponsored by the Sisters of Saint Joseph of Boston. Fontbonne Academy commits to fostering Gospel values and educational excellence. This inclusive community embraces diversity in many forms. Through the tradition of Respect, Responsibility, Reconciliation and Reverence, Fontbonne Academy promotes growth in spirituality, scholarship and leadership of young women in the changing world.
Jackson – Walnut Park Educational Collaborative,
Founded 2005, Newton, MA
A corporate parent for Jackson School (1967) and Walnut Park Montessori School (1966)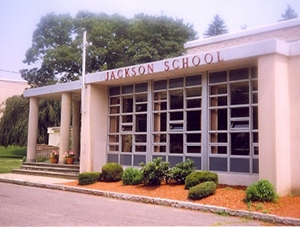 Jackson School
Jackson School is a Catholic elementary school for students from kindergarten through sixth grade. The academic program is based on the philosophy of differentiated learning in an effort to honor each child's learning style and ability. The School's mission is to meet the learning differences of children so that each child may experience continuous success while fostering environment that supports the spiritual, intellectual, physical and social needs of the total school community.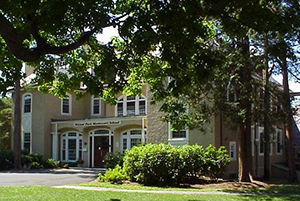 Walnut Park Montessori School
Walnut Park Montessori School is a preschool providing learning opportunities in the Montessori philosophy for children from ages 18 months-5 years of age (toddler through kindergarten). The School's mission is to promote Love of God, respect for each individual, and an appreciation of diversity in a peaceful environment for a peaceful world in a child-centered/family-sensitive community.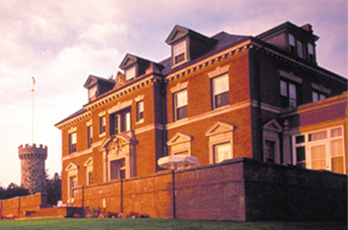 Regis College
Founded 1927, Weston, MA
Regis is an intergenerational learning community that consists of the School of Nursing, School of Health Services and School of Arts and Science.
Regis is a leading Catholic university in Greater Boston with 2,000 undergraduate, graduate and doctoral students in the arts, sciences and health professions devoted to engagement, service and advancement in a global co mmunity.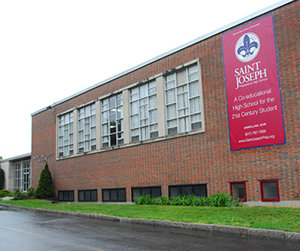 Saint Joseph Preparatory High School
Founded 2012, Brighton, MA
Saint Joseph Preparatory High School is a vibrant, rigorous and operationally efficient Catholic secondary school option for families in Allston-Brighton, Newton and surrounding neighborhoods and communities. The development of the new co-educational institution follows best practices established by educators and researchers and maintains great sensitivity to the wishes of parents and students from both predecessor schools. The school devotes its attention to the particular needs of young women and men at this point in their development.
New Ministries
Both the Congregation of the Sisters of Saint Joseph and the Corporation for Sponsored Ministries are interested in adding new ministries. Being part of CSJ sponsorship can bring both tangible and intangible benefits to a ministry. The key ingredient for a ministry to be considered as a candidate is the desire to continue the sisters' mission and charism.
We welcome the opportunity to work with new groups to see if CSJ sponsorship is a viable option for them. Those interested can contact the Office of Sponsored Ministries (617-746-2190) to initiate a conversation.